To Become a vendor please go to the bottom for vendor form
Get your ticket today! (Free)
First 50 Bridal tickets registered will recieve a bridal fvor bag upon arrival to the event!
HTTPS://BUYTICKETS.AT/FOURSISTERSFARM/893275

Tickets are not mandatory! This is come as you please event open to all!
saturday, may 27 2023
11am - 4pm

Four Sisters farm
1.5 km north on the 817
blue sign 244082 hwy 817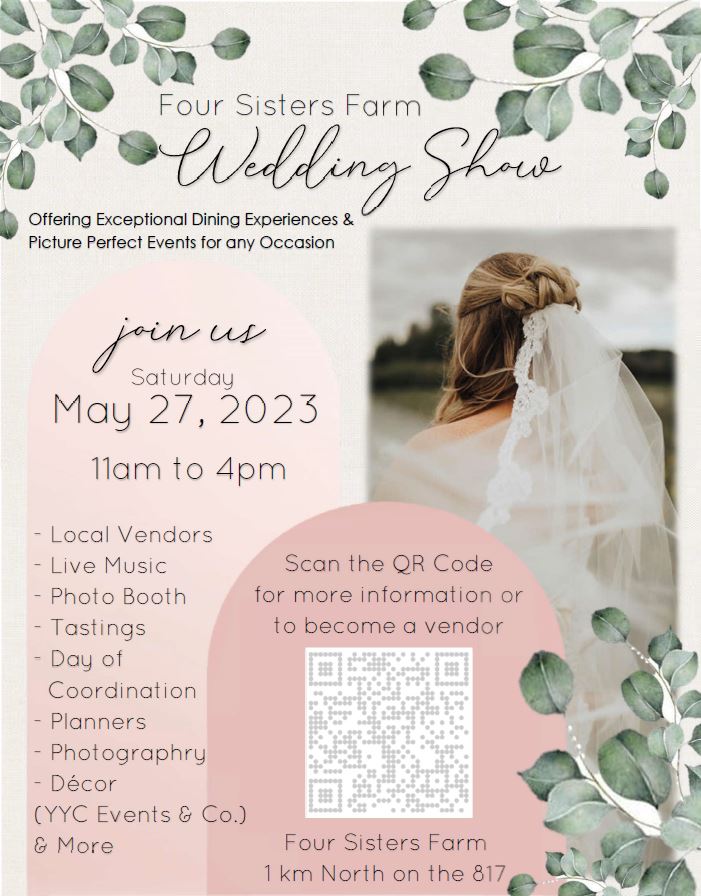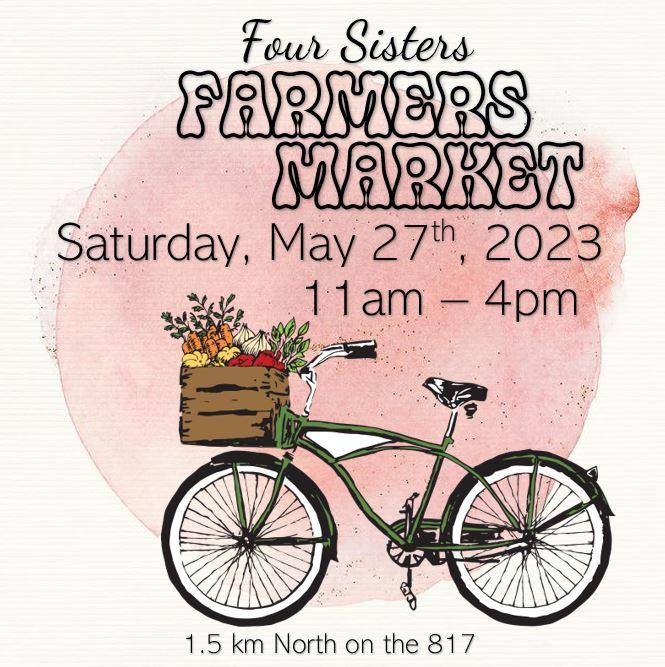 Spicy D Salsa

FRESH SALSA


courts crates ltd.
JAMS & JELLIES
CRAFTY COELHO - VINYL CRAFTS
INSTAGRAM @CRAFTYCOELHO


SWEET LEGS WITH BEV


Sweet Leg Leggings


HANDMADE WITH LOVE - DANA


Unique handmade jewlery


SUNSET GOURMET - LISA


HTTPS://WWW.MYSUNSETGOURMET.CA/LISA/


C.R. NAILS - COLOR STREET NAIL POLISH STRIPS


HTTPS://WWW.COLORSTREET.COM/CRCSNAILS


VOXXLIFE - LYNN


wearable nuerotechnology - socks, insoles, patches


GRANDPA'S HONEY FARM


Organic & Local honey


RELEAF AROMATHERAPY - DALE


Healing Products made with essential oils
SCENTSY BY JESSICA


WHEATLAND.SCENTSY.US




TIPSY WICK CANDLE CO.


100% organic, sustainable, eco friendly, zero waste candles


TRANQUIL SOUL CRYSTAL BOTIQUE


Wire Wrapped Jewlery


DOTERRA - ESSENTIAL OILS


HTTPS://LINKTR.EE/LEANNE_SANDAU


no vendor fee!
please fill out form belowto become a vendor!