Delicious Favorites &
Custom Cakes
Four Sisters - Kitchen + Table
Please ensure cake orders are made 48 hours in advance and 72 hours in advance for specialty cakes.
Wedding cakes will have a minimum of 3 weeks in advance.
call us today! 587-727-7373
Any orders must be phoned in a confirmed

Classic cakes, custom cakes, Pies, squares + cheese cakes
We do not take orders through online requests or through facebook. please call the cafe to place an order!


Browse through our favorite signature cake flavors, fillings (inside), and icings (outside). You can pair these as you like or ask us for recommendations.
Gluten free cakes will have an additional charge.




vanilla

Chocolate

carrot

lemon

strawberry

marble

red velvet*

oreo
buttercream

cream cheese

caramel

nutella whip*

Fruit* **

whipped pudding
buttercream

Cream
cheese**

whipped cream**

fondant*
fresh
fruit*

decor*

Drip*

drizzle*
* EXTRa charge
** Not suitable for fondant cakes

lemon raspberry or blueberry cream
moist scratch cake with fresh blueberries or raspberries, with freshly squeezed lemon.
whipped lemon cream icing and filling.

black forrest
moist scratch chocolate cake, cherry pie filling, iced with whipped cream and topped with cherries and chocolate.

Kims chocolate skor
moist scratch chocolate cake with chocolate whipped cream mixed with skor bits and topped with chocolate and skor sprinkles.

aunties strawberry shortcake
moist scratch vanilla cake, fresh strawberries, and strawberry or vanilla whipped cream.

6 inch
$40.00

8 inch
$55.00

10 inch
$80.00

Sheet Cake 9x12
$95.00

* Extra decor | toppings | fillings
will be subject to and extra charge

*fondant covered cakes with decor will be subject to specialty cake pricing found below

Cupcakes

6 cupcakes
$18.00

12 Cupcakes
$36.00

18 cupcakes
$54.00

* Extra decor or specialty cupcakes will be an extra charge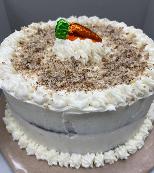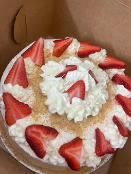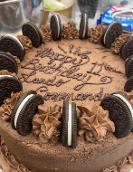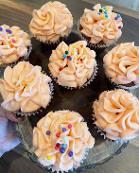 Specialty cakes can be made with our signature flavors found at the top of the page &we are also able to create custom flavors

fondant cakes

Mini unicorn or kitty cake | 4 inch
with 6 cupcakes
$80.00
Theme change $15.00

6 inch
$85.00

8 inch
$110.00

10 inch
$130.00

Any extra decor or themes are subject to an
additional charge
drip cakes

6 inch
$75.00
add fondant coat $20.00

8 icnh
$100.00
Add Fondant coat $25.00

10 inch
$125.00
Add fondant coat $30.00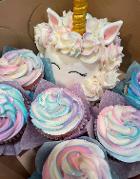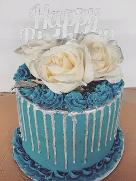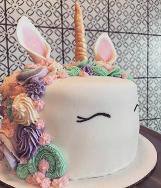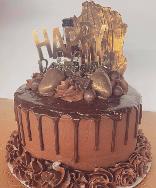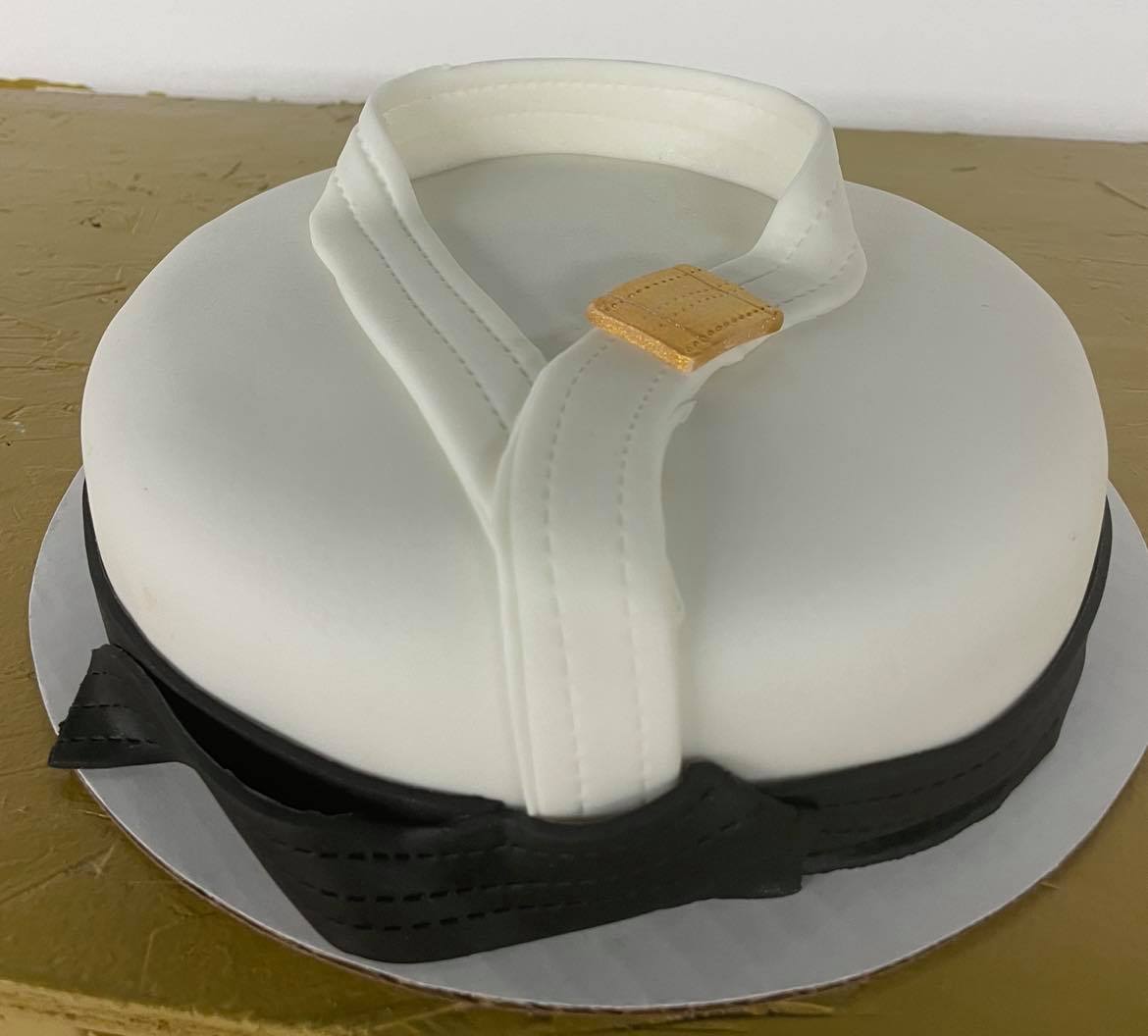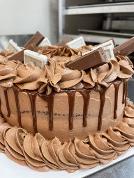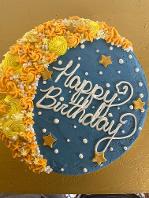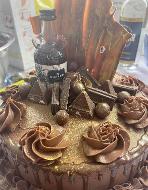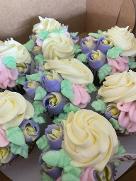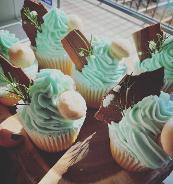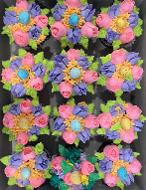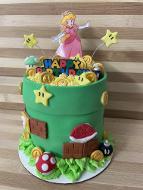 Apple

cherry

peach

strwaberry

blueberry

pumpkin
pecan

chocolate

peanut butter
key lime

banana cream

coconut cream

lemon meringue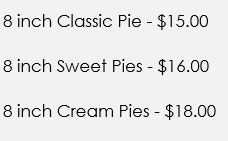 PLEASE CALL US if you do not see your favorite pie listed above! We can always do custom flavors!

________________________________________________________________

please call us for large orders on squares!
if you do not see your favorites we can always whip them up
we also offer dessert trays for events!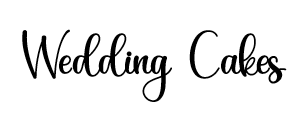 Please Contact us for wedding cake quotes at 587-727-7373